Long gone are the days where buying real estate is simply about finding a place to call home. Investors looking for above the average 5% to 6% annual S&P 500 returns have increasingly turned to real estate investments, especially within a tax-sheltered retirement account.
In 2022 alone, 401(k)s plans took a nosedive of over 22% as tech stocks tumbled. While the majority of us felt the impact, retirement savers that were also actively investing in alternative assets were better prepared. Alternative investments still generating returns cushioned the blow.
That's why investing in real estate is not only a great way to amplify a retirement portfolio with significant returns, but also acts as a hedge against stock market fluctuations like we saw above.
It's never too late to get started.
Even if you are a beginner, there are various ways you can participate in real estate, each with their own set of advantages and disadvantages. Measuring the commitment and risk levels will help determine which real estate investment is the right fit for your IRA portfolio.
To evaluate which real estate investment is right for you, consider the following questions:
How much of your personal time or "sweat equity" can you dedicate?
Is it collateralized by a tangible asset?
How long are you committed?
Can you afford any upfront investment costs?
Now take a look at the following chart to see which investments align with your answers.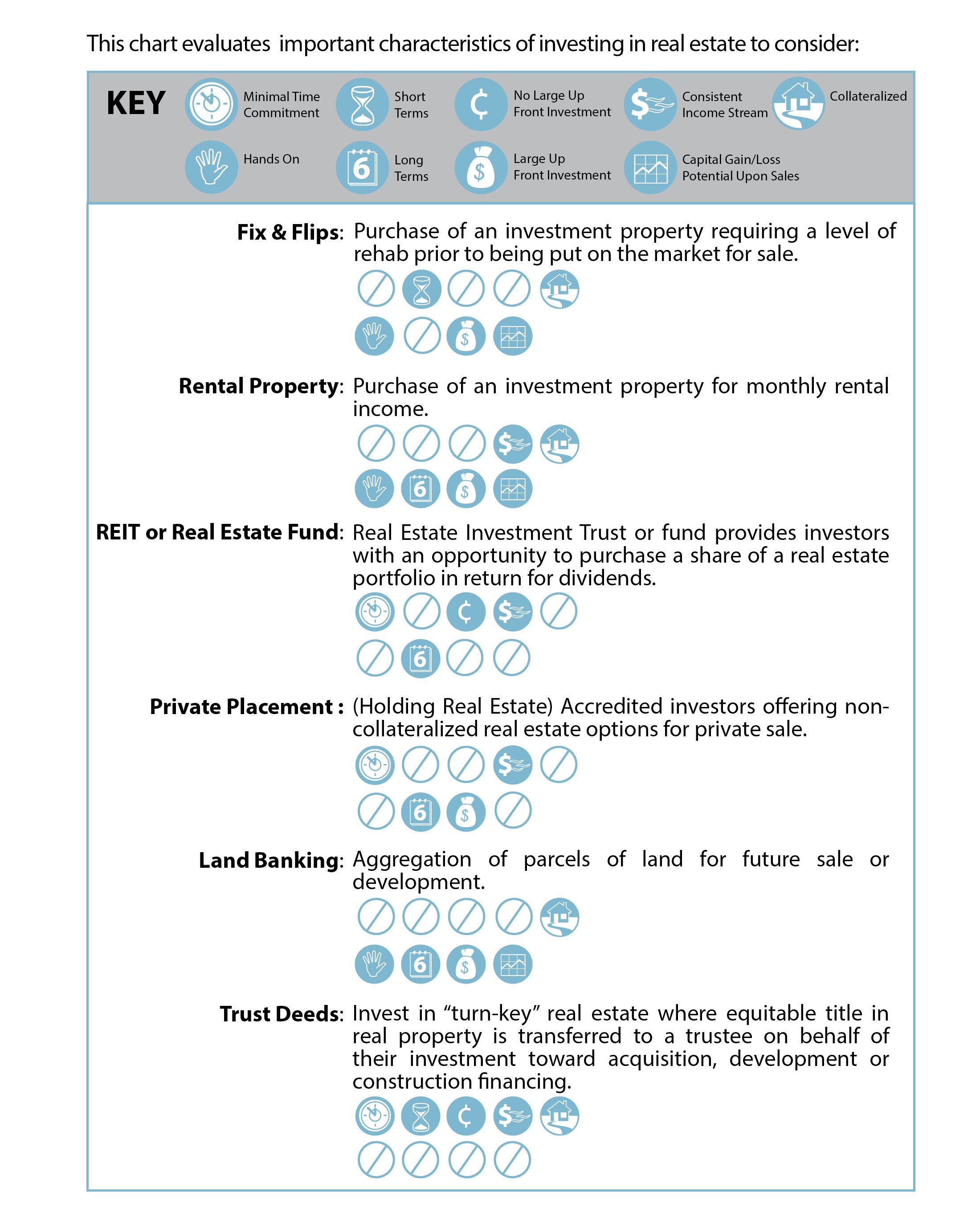 The advantages of investing in real estate as a component of your overall retirement portfolio can far outweigh disadvantages. You just need to accurately align your involvement level with that of the investment demands.
Interested in learning more about investing in real estate with a Self-Directed IRA at Preferred Trust Company? Take a look at our Investment Community real estate resource page for more info about the different types and some of the industry experts that could help get you started!